Engage in specialized CEETL faculty developing programming that addresses foundational and specialized teaching and learning theory and practices, with a focus on social justice and inclusion in teaching and learning.  Build community with your faculty peers. 
Notes:
Stipends for faculty completion of CEETL course offerings were made possible through one-time emergency federal funding (CARES and HEERF) for COVID-19. This funding source has now concluded as of 4/25/22. CEETL courses remain available as open resources for the campus community, though stipends for completion will no longer be awarded, with the exception of Incorporating Service Learning for Online Teaching (ISLOT) micro-course, which concludes on 4/29/22. 
Courses and Programs

Courses
Each of the following courses is offered as an open resource for ongoing professional development to address equitable and inclusive online course design, but cannot be completed for a stipend. 

Micro-Courses
Each of the following micro-courses are designed to be completed in less than five hours and focus on one topic. Micro-courses that are open resource cannot be completed for a stipend. 

PIE Certificates
We have organized our faculty development curriculum around three main components, which we refer to as Slices of Pedagogies for Inclusive Excellence (PIE). All of our certificates consist of our Slices of PIE. Once completed, faculty will receive a certificate on a theme related to PIE.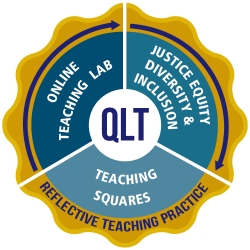 Quality Learning & Teaching Certificate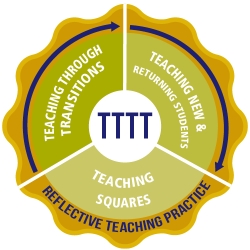 Transformative Teaching through Transitions Certificate