What is the Teaching & Learning Commons
The Teaching and Learning Commons, located in Library 286, is a community space where faculty and campus partners can hold events and meetings that support equity and excellence in teaching and learning.
The Teaching and Learning Commons is open throughout the day and can also be reserved. It has a capacity of thirty-five people, and the space features tables, chairs, and couches, as well as an art display and large windows overlooking the Quad, Student Center, and Fine Arts building.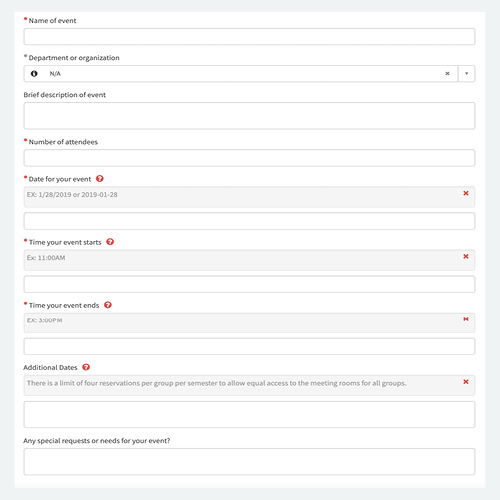 Questions that will be asked of the event when reserving the room.
The name of the event, department or organization, a brief description of the event, number of attendees, the date for your event, time your event starts and ends, and any special requests or needs for your event?
Curated below are some of the room guidelines:
Food and drink are allowed in the room.
The room is available for events Mondays through Fridays (and weekend hours when classes are in session).
The library accommodates service animals but not emotional support animals unless otherwise advised by DPRC. 
Requests cannot be made more than six months in advance.
Limit four reservation requests per semester per group to allow fairness and equity in the use of the space.
CEETL does not "hold" the room.  Reservation requests should be the final meeting/event date.
CEETL cannot request the Library to open the room earlier than 8 a.m.
Students are allowed to use the room if there is a vacancy.
Requests should be made at least three business days in advance of the event.
Other Room Reservation Options:
Faculty and Staff: Contact Academic Resources to request the use of classroom spaces across campus. 
Faculty: Email librooms@sfsu.edu to reserve study rooms in the 1st floor Research Commons of the J. Paul Leonard Library.