Writing and Reading Across the Curriculum (WRAC) at San Francisco State University supports faculty in all disciplines to use student-centered writing pedagogy to improve student learning and written communication. The WRAC team works with faculty to help them develop effective teaching strategies to help students understand disciplinary genres, conventions and rhetorical strategies. As part of the Center for Equity and Excellence in Teaching and Learning (CEETL), WRAC promotes continuous dialogue and faculty engagement to develop best practices for effective writing pedagogy. In addition, WRAC also curates available campus resources and offers support services to help students at all educational levels succeed in their writing-intensive courses.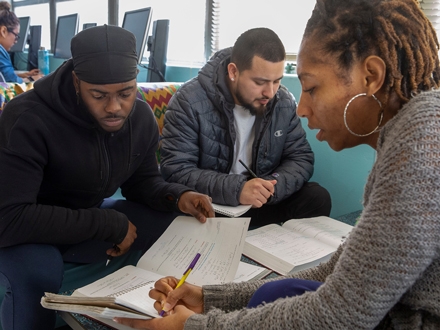 Support Services
The WRAC program offers individual consultations and workshops for faculty and promotes the sharing of best practices in writing pedagogy through faculty learning communities as well as professional development opportunities.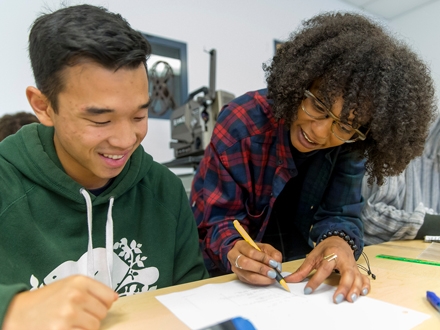 Students
We support all SF State students at both undergraduate and graduate levels by curating available campus resources and support services as well as information on writing-intensive courses to help students develop their writing skills.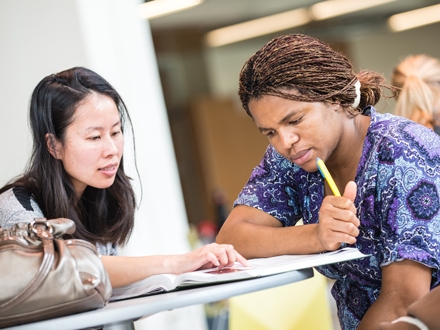 Faculty
We support SF State faculty by curating available resources and offering professional development opportunities that are applicable to a wide variety of writing-intensive courses with the goal to ensure student success.
Faculty Development Opportunities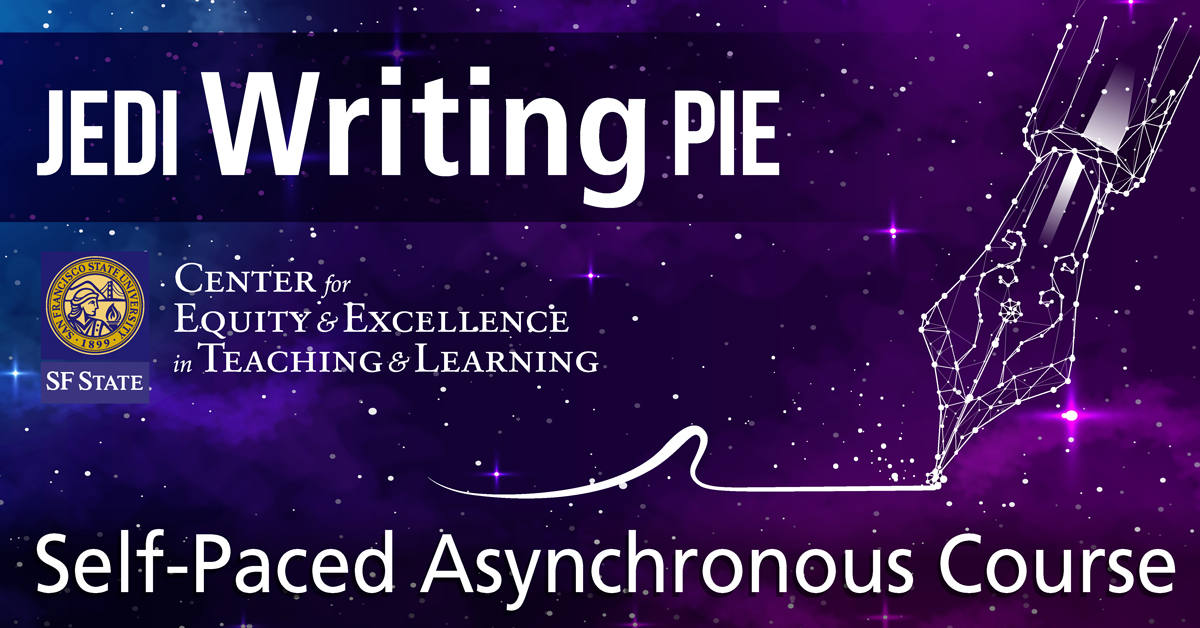 JEDI Writing and Reading PIE
Offered by Center for Equity and Excellence in Teaching and Learning (CEETL), the Justice, Equity, Diversity and Inclusion (JEDI) Writing and Reading Pedagogies for Inclusive Excellence (PIE) Institute is a fully asynchronous, completely self-paced online course about teaching writing and reading based on pedagogies for inclusive excellence. This institute was designed for faculty who teach writing and reading in their disciplines and provides resources, skills, and strategies to help faculty teach writing and reading grounded in justice, equity, diversity, and inclusion.
Workshops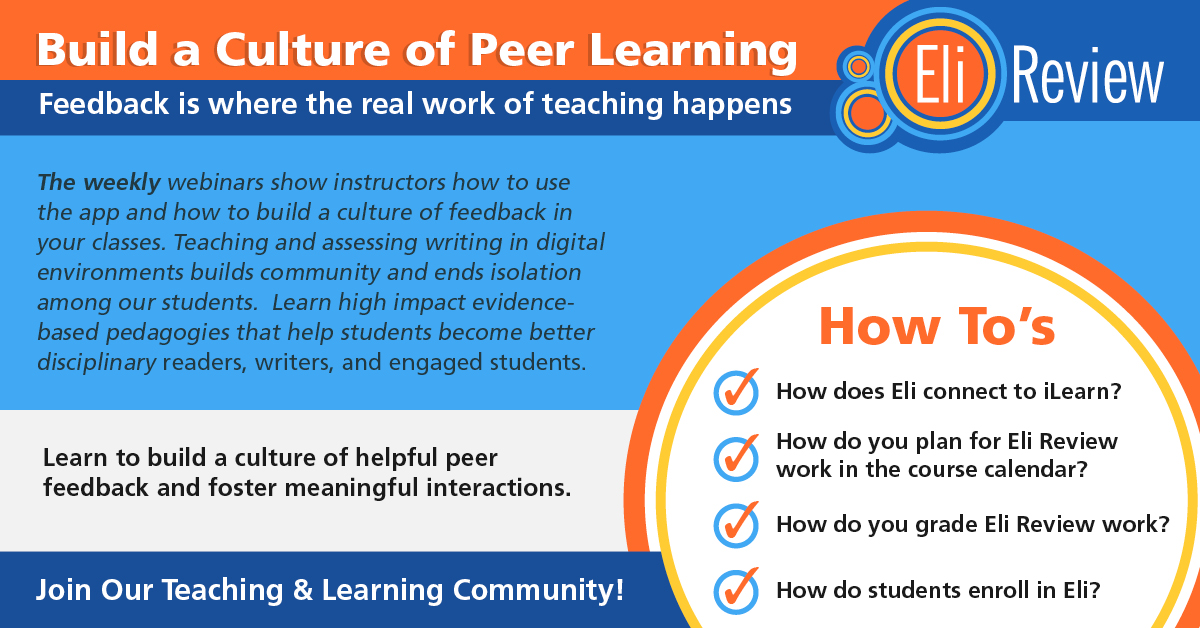 Curious about using Eli Review? It's easy to get started: Join one of their FREE asynchronous, week-long professional development workshops and learn how Eli works by participating as both a student and an instructor. Workshops occur monthly.  For more info, including how to sign up, click here.
Giver's Gain Drives Peer Learning
Location: Zoom
When: Friday's from 10:00 a.m to 10:30 a.m.
If you are interested in joining with our community, reach out to us:
Agenda:
Join the SF State Eli Review Teaching & Learning Community! In our weekly webinars, instructors learn how to use the app and how to build a culture of feedback in their classes. Learn high-impact evidence-based pedagogies that help students become better disciplinary readers, writers and engaged students. See the Weekly Webinar Agenda here.
Among other items, participants will focus on how to:
help students benefit from giving feedback;
help students detect problems in both their own and the work of peers;
help students focus on the criteria needed to succeed;
help students become proficient giver's of helpful feedback; and
promote fairness, equity, and engagement. 
Announcements
Literacy and Pedagogy in an Age of Misinformation and Disinformation
Dr. Tara Lockhart, Professor of English, Director of Writing Programs at SF State, is delighted to announce that her open-access edited collection, Literacy and Pedagogy in an Age of Misinformation and Disinformation, published with Parlor's Working and Writing for Change series, is now live and available for free download. This collection grew out of a Literacy in Composition Studies 2017 special issue on "Literacy, Democracy, and Fake News." For this expanded collection, we are thrilled to have partnered with scholars, activists, journalists, technologists, K12 educators, and librarians to deepen those explorations with a focus on network literacy and pedagogical/civic interventions.  
Quick Links