CEETL Faculty
Professor, Department of Recreation, Parks & Tourism
Jackson Wilson is a professor and the chair of the Department of Recreation, Parks & Tourism.  His love of intense, extended, in-person educational expeditions has evolved to include a deep appreciation for online learning.  Jackson has been an ongoing activist for SF State faculty to choose the learning mode (e.g., face-to-face, fully online, hybrid) that is most appropriate for supporting the development of student learning outcomes through his direct roles as the primary architect for a four-campus CSU graduate collaboration as well the creation of policy as the chair of the Online Education Committee, chair of the Academic Policies Committee, and vice-chair of the Academic Senate.  Jackson's research examining the effect of certification and learning mode choice has supported the evolution of how CEETL supports online and hybrid learning.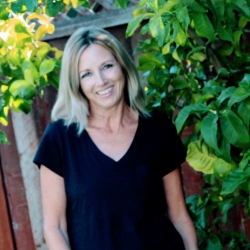 Professor, Department of English
Jennifer Trainor is a professor in the English department, where she teaches graduate courses on writing pedagogy, as well as undergraduate writing courses.  She is the author of a book and several articles on critical pedagogy and antiracism. More recently, her research has focused on disability justice, assessment, student engagement, and technology, including the impact of AI on writing pedagogy. Her book, Rethinking Racism: Emotion, Persuasion, and Literacy Education won the MLA's Mina Shaughnessy Prize for scholarship in composition.  Other publications include "Charting a New Course: Organic Writing Assessment" and "Literacy in the Age of the Machine."
Faculty Fellows for Life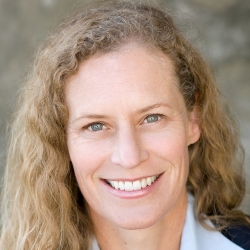 Sally A. Baack
Professor in the Department of Management
Sally Baack is a professor in the management department. She is a repeat winner of the Professor of the Year Award for the Lam Family College of Business, for her outstanding achievements in teaching, research, and service. Her research focuses on strategic management, ethical leadership, and international competition. Her work has been published in the Journal of International Business Studies, the Case Research Journal, the Academy of Management Best Paper Proceedings, the Academy of Management Journal of Learning and Education, the International Journal of Cross-Cultural Management, the International Trade and Finance Journal, and the International Association for Human Resource Information Management Journal.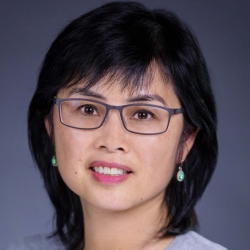 Esther Chan
Lecturer Faculty in English
Esther Chan has been teaching English at SF State since 1985. Besides teaching in the English department, she mentors MATESOL students, assists the coordinator in the CMS Program, and collaborates with teachers in some of SF State's main feeder schools.  Esther loves teaching, and she loves learning – especially from her students and her colleagues. One of her favorite parts of teaching is helping her students embrace their college experience, develop their self-confidence, and discover their interests. Esther received her M.A. in Teaching English to Speakers of Other Languages (TESOL) and certificate to teach writing in 1985.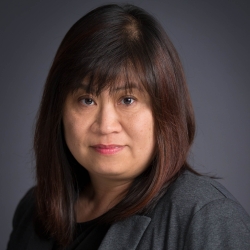 Fang-yu Chou
Professor of Nursing
Fang-yu Chou is an Associate Professor of Nursing at SF State. Her research interests in self-management and quality of care among minority communities interact with her course development and teaching philosophy in empowering and facilitating learners' self-efficacy and skills to engage in life-long learning. She has taught various courses in undergraduate and graduate nursing programs. Her teaching modalities are centered around encouraging observational learning and experiential learning experiences.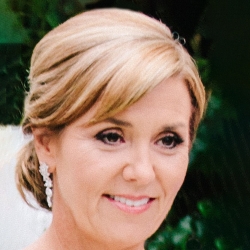 Angela Jones
Associate Professor of English
Angela D. Jones is an Associate Professor of English at SF State. She has published on women travel writers, feminist pedagogy, memoir, and feminist film theory, and identity politics. Her current research and teaching interests focus on truth-telling performances in literary non-fiction that serve as interpretive lenses for public discourses of truth and lying. Prior to joining the faculty at SF State, Dr. Jones served as associate dean and interim dean in the College of Extended Learning at SF State and taught in the English Departments at Stanford University, Cornell College, and the University of Rochester.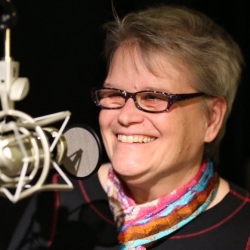 Catherine Kudlick
Professor of History
Director of the Paul K. Longmore Institute on Disability
After two decades at the University of California, Davis, Catherine Kudlick became Professor of History and Director of the Paul K. Longmore Institute on Disability at San Francisco State University in 2012. Drawing on her research focus in disability history, her teaching aims to expand thinking about what makes courses and classrooms most open to diverse learners. As director of the Longmore Institute, she has been engaged in public history for school teachers and museum professionals to explore creative ways of reaching wide audiences.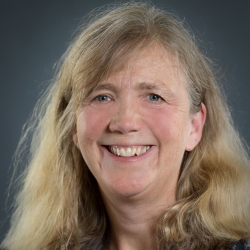 Juliana van Olphen
Associate Professor, Department of Public Health
Juliana van Olphen is an associate professor in the Department of Public Health. She has conducted community-based participatory research since 1997 and recently worked on an evaluation of the effectiveness of the participatory approach in the translation of research on the link between breast cancer and the environment (forthcoming in Progress in Community Health Partnerships). Currently, she is working on a pilot study using a CBPR approach to explore the health impacts of incarceration-related stigma and discrimination among young women. She hopes to use findings from this study to develop an anti-stigma intervention and advocate for policy change.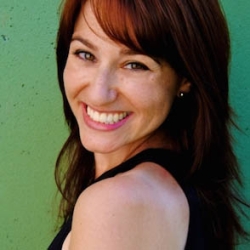 Laura Wayth
Associate Professor of Theatre
Laura Wayth is an Associate Professor of Theatre at San Francisco State University. She teaches contemporary and classical acting and courses in musical theatre. Laura strives to create an inclusive, equitable and engaging laboratory for creative work in her classroom. She is honored to have the opportunity, as a CEETL Fellow, to expand this awareness and to discover new inspiration for her classroom.​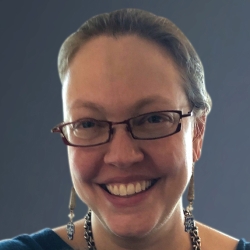 Sara Hackenberg
Associate Professor of English
Sara Hackenberg received her Ph.D. from Stanford University and specializes in 19th C. British and American literature, narrative mystery, popular and visual culture. Her research interests include the novel, serial fiction, narrative mystery, popular "sensational" fiction, the development of media culture, cultural criticism and theory and silent film. She teaches courses on Victorian literature and culture, Victorian women, the history of the novel, literary criticism and theory, detective fiction, nineteenth-century mystery and the vampire tradition in literature.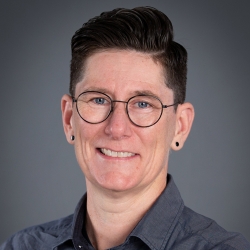 Jennifer Reck
Lecturer, Departments of Sociology and Sexuality Studies
Jen Reck has worked as a lecturer in the San Francisco State University Department of Sociology since completing her Ph.D. in Sociology at UC Santa Cruz in 2006.  She teaches in a way that encourages students – and herself – to take risks, explore new and possibly uncomfortable ideas, and feel a part of a classroom community. She has taught courses in introductory Sociology, LGBTQ and sexuality studies, introductory and advanced research methods, gender and has a special place in her heart for the Sociology GWAR course. Inspired by bell hooks' notion that classrooms can be sites of liberation and holistic engagement, Jen seeks to create learning opportunities in which classroom members sometimes feel unsettled and challenged, yet are also respected and heard. Jen was honored to receive the 2017 SF State Award for Teaching Excellence and is currently serving as a Lecturer Faculty Fellow for SF State's Center for Equity and Excellence in Teaching and Learning (CEETL).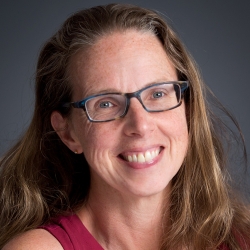 Amy E. Smith
Associate Professor of Psychology
Amy E. Smith is an associate professor of Psychology at SF State. She received her law degree from the University of Michigan Law School in 1998 and a Ph.D. in Social Psychology from the University of California at Santa Cruz in 2004.  Dr. Smith specializes in Legal Psychology and, in particular, the areas where law and psychology intersect around issues of social justice. Her activism and research integrate her academic and professional experience and are focused on topics related to the death penalty, the effects of incarceration, and the successful reintegration of individuals after release from prison.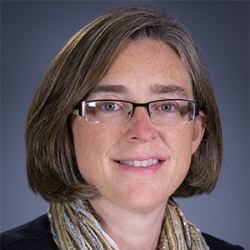 Kimberly Tanner
Professor of Biology
Director of SEPAL
Kimberly Tanner is a tenured professor of Biology at San Francisco State University. She directs SEPAL, the Science Education Partnership and Assessment Laboratory, which is focused on understanding how people learn science, especially biology. Her research in biology education holds the promise of revealing insights into preconceptions and misconceptions in biology that can guide strategies for curriculum improvement and teaching reform. Trained as a research neurobiologist, Dr. Tanner has been nationally and internationally recognized for both her research and her teaching in biology, including receiving the 2012 National Outstanding Undergraduate Science Teacher Award from the Society for College Science Teachers and the 2017 Bruce Alberts Science Education Award from the American Society for Cell Biology.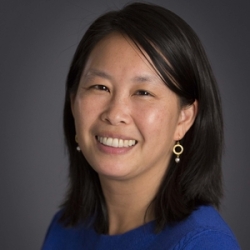 Crystal Wong
Lecturer in English
Driven by her passion for teaching and learning, Crystal Wong works in a variety of faculty positions at SF State. She is a lecturer in the English department, an OER [Open Educational Resources] ambassador with Academic Technology, and a faculty fellow with the Center for Equity and Excellence in Teaching and Learning.  Her work includes teaching undergraduate composition courses, mentoring faculty to share best practices, and leading professional development workshops. She engages students and faculty to challenge their own thinking, to make new discoveries, to embrace failure, to learn from others, to work outside of their comfort zones, and to use their passion to inspire others.  These daily give-and-take interactions with students and faculty inspire her to go to work every day.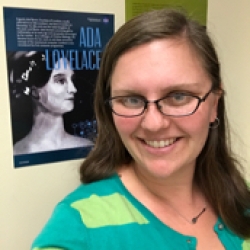 Jessica Fielder
Lecturer in the Department of Physics and Astronomy
Jessica Fielder has considered herself a scientist and experimenter for a few decades but did not come to think of herself as a teacher until she taught introductory astronomy in SF State's Charles Hagar Planetarium as a master's student at SF State. Now she works to improve science education at SF State in a number of ways: as a lecturer in the Physics and Astronomy Department teaching lower-division physics and astronomy classes and coordinating graduate student teaching assistants, as the director of the Supplemental Instruction program in the College of Science and Engineering and as a lecturer ambassador with the Center for Equity and Excellence in Teaching and Learning (CEETL).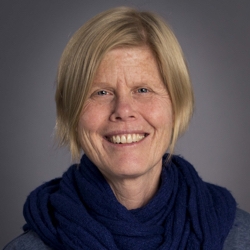 Karen Wiederholt
Lecturer in English
Staff Development Coordinator, Learning Assistance Center
Karen Wiederholt finds inspiration for her teaching from a variety of sources: her own bilingual, immigrant background, her writing practice, and her daily interactions with students and colleagues at SF State. She tries to approach all her work, whether teaching in the English department, working with tutors at the Learning Assistance Center (LAC), or discussing programmatic issues with colleagues, with openness and curiosity. She received a master's degree in Teaching English to Speakers of Other Languages (TESOL) in 1991 and an MFA in Fiction in 2013. She has taught reading, writing, and communication classes for undergraduates and graduate students, supported tutors as they learn their craft, led workshops for a variety of programs and faculty on campus and written three textbooks.