CEETL is a support center connecting all SF State faculty with support and professional development opportunities that promote equity-minded, innovative, and reflective learning and teaching. Our faculty directors provide teaching support and resources to all faculty.
2022-2023 Faculty Directors for CEETL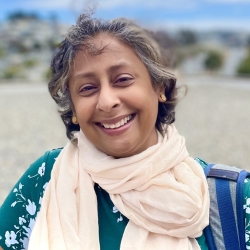 Professor and Former Chair, Women and Gender Studies
Faculty Director, Writing and Reading Across the Curriculum
Kasturi Ray's Ph.D. training is in Modern Media and Cultural Studies (Brown University, 2004). Her most recent publication is Spent Behind the Wheel (U of Minnesota). Since 2006, she has been teaching courses such as Feminist Pedagogies and Muslim Feminisms in Women and Gender Studies. She is particularly interested in exploring how trauma-informed pedagogies might help intervene in inequity gaps in student reading. She looks forward to collaborating with other CEETL members, including faculty directors and instructional designers, as well as those in its partner unit, Academic Technology.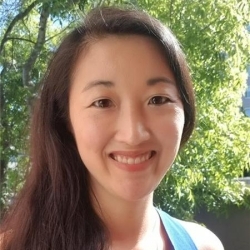 Lecturer Faculty, Asian American Studies
Faculty Director, Justice, Equity, Diversity and Inclusion 
Kira Donnell is Lecturer Faculty in the Asian American Studies department. She holds an MA in Asian American Studies from SFSU and an MA and Ph.D. in Ethnic Studies from UC Berkeley. Her research focuses on Korean adoptees as individuals with agency and the development of an individual and collective Korean adoptee identity particularly as expressed through analysis of cultural productions. As a Lecturer Faculty member at SFSU, she is particularly interested in advocating for the support and recognition of Lecturer Faculty as well as exploring and implementing teaching practices and pedagogies that promote equitable and accessible learning experiences for students.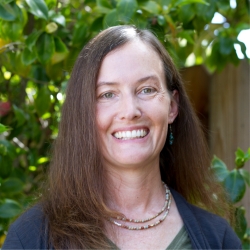 Professor, Elementary Education
Faculty Director, Multimodal Excellence in Teaching & Learning
Stephanie Sisk-Hilton is a professor in the Department of Elementary Education. Her research and teaching focus on supporting place-based, culturally responsive science learning that allows children and teachers to take up critically important issues, particularly around the impacts of climate change on communities. She collaborates with educators to engage in practice-based research to continually examine how pedagogical and curricular decisions impact student learning. During the pandemic, she has struggled alongside her students and colleagues to create more flexible approaches to teaching and learning that support learning as well as wellness for both students and teachers. Stephanie is excited to broaden this work toward sustainable, inclusive, and responsive pedagogies in collaboration with the CEETL team.