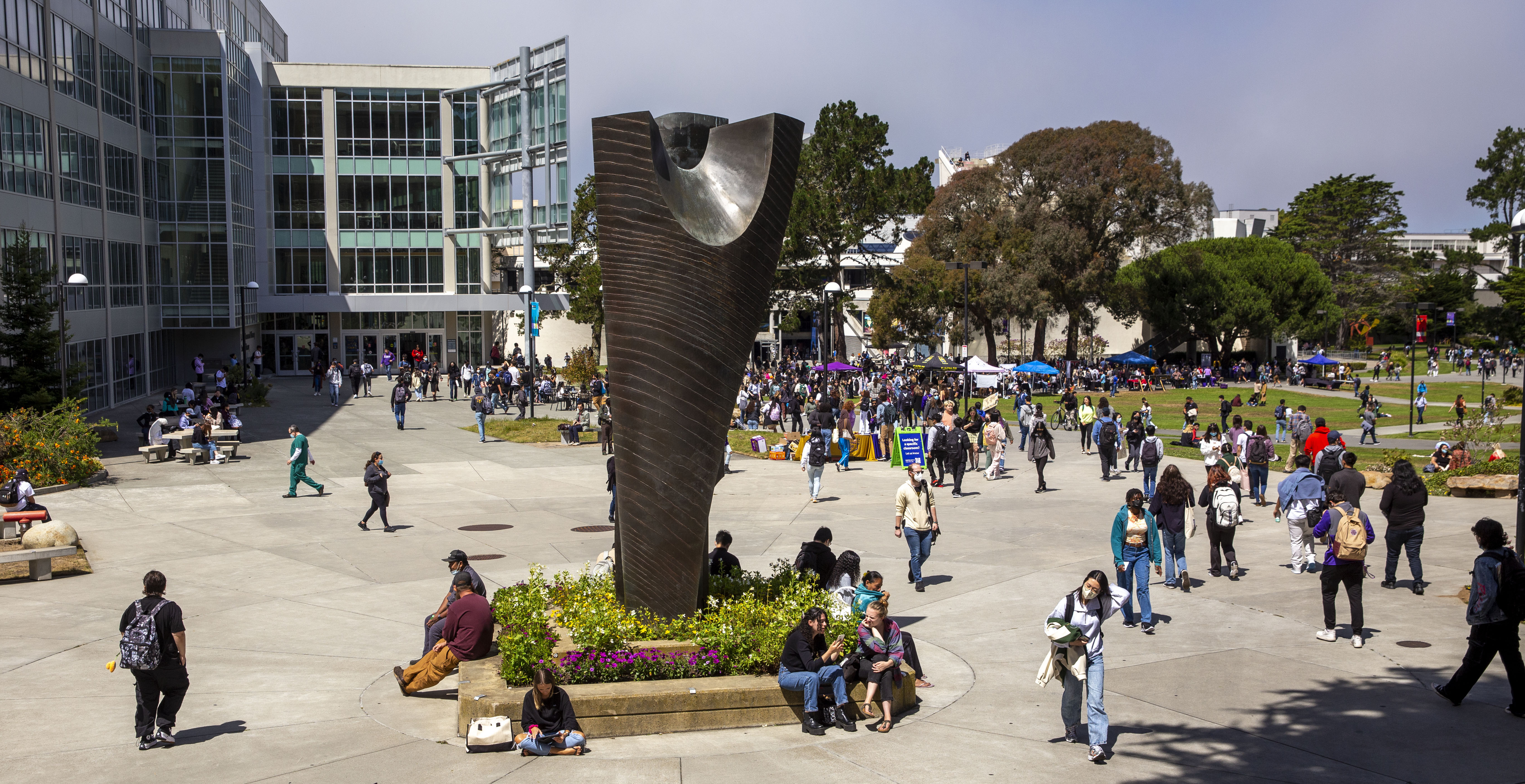 Join your teaching peers in these upcoming faculty development offerings from the CSU
The CalState "Crunch" Apple Professional Learning Series
Jan 24th - Mar 14
As part of CSUCCESS, Apple Professional Learning Specialist, Dr. Laura Good, is leading a series of hands-on virtual learning sessions that are open to faculty across the CSU who use an iPad or a Mac in their teaching. The series begins on Tuesday, January 24, and continues for eight weeks, concluding the week of March 14. Each session is offered twice.
See Flyer for links and registration for each session.
CSU QLT Training Courses
Summer Session 1: May 30, 2023 - June 19, 2023
Summer Session 2: June 26, 2023 – July 23, 2023
Summer Session 3: July 24, 2023- August 13, 2023
The CSU Online Course Services Program offers FREE QLT training courses every semester (fall, spring, & summer) for CSU Faculty and staff in developing courses for online and hybrid delivery.  The courses are fully online, self-paced and asynchronous over three weeks and take about 15-21 hours to complete.  The program offers 3 QLT courses – Introduction, Advanced, and Reviewer.
Summer 2023 Course Training Flyer
2023-24 CSU Alliance for Diversity & Strengths of STEM Early-Career Faculty Program
Applications are now being accepted
Dear CSU AGEP Coaches & Early Career Faculty:
 
We are currently accepting applications for the 2023-24 CSU Alliance for Diversity & Strengths of STEM Early-Career Faculty Program. We are recruiting 32 CSU STEM tenure-track/lecturer early-career faculty and 8 tenured CSU STEM faculty coaches. 
As you know, this is a wonderful opportunity for STEM faculty to participate in a Culturally-Informed Strengths-Based Approach to Advance Early-Career Faculty Success (NSF HRD: #1916056). 
We would very much appreciate you sharing our call for applications widely through your social media accounts, on campus, with administrators and colleagues, and with anyone you feel may be a good fit for the program.