Vol. 3, Issue 1, September 1, 2021

Transformative Teaching Through Transitions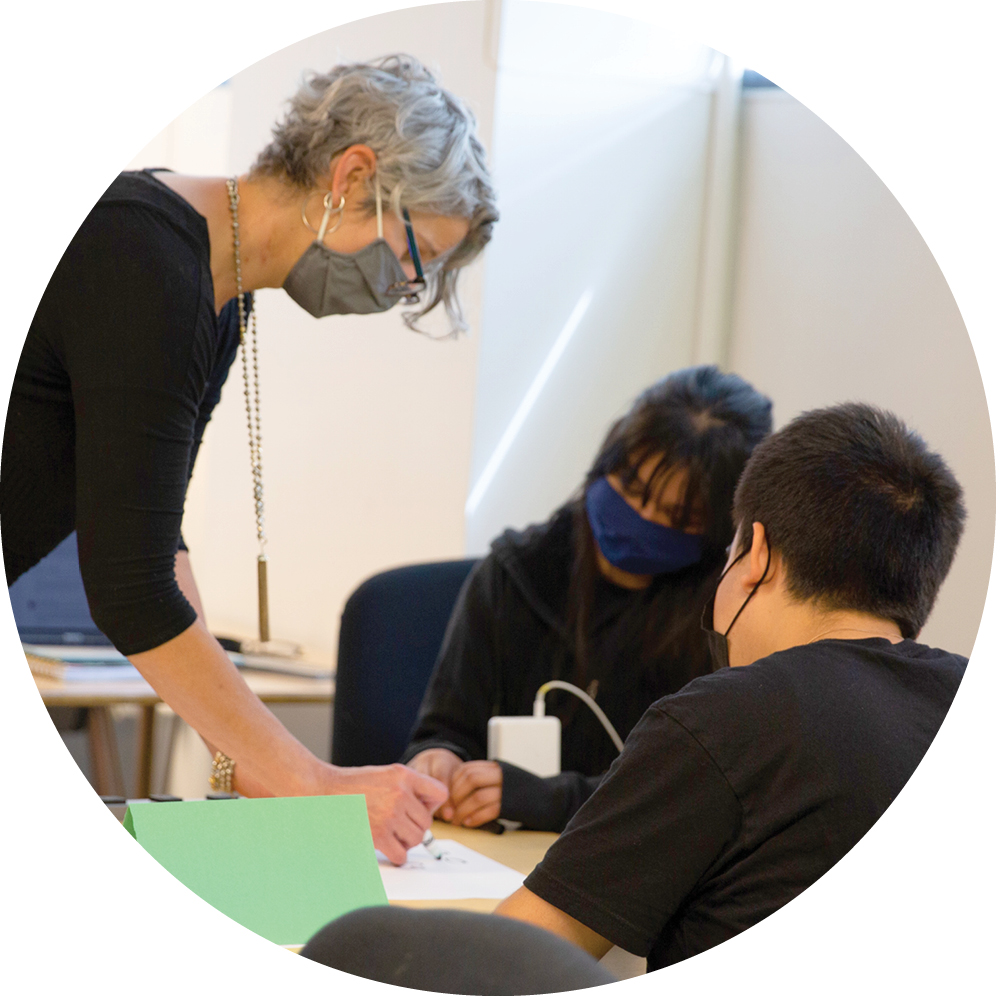 "I have finished both the [Teaching Through Transitions and Teaching New and Newly Returning Students online courses] and have to extend a huge thank you CEETL. I blasted through them so that I could integrate as much into my courses as possible. ... I had a face-to-face class where I read my personal process statement, we worked together on a Disruption plan, students introduced themselves with a statement on what they were concerned about this semester and we talked through these concerns together...I think this really helped everyone see that we are all working together as a community and that we as a school are doing our best to support the students."
Saskia Van Kampen
Assistant Professor 
Visual Communication Design
Resilient Teaching Prepares Faculty For Campus Comeback
Excerpted from Teaching Through Transitions, the latest faculty development offering from the Center for Equity & Excellence in Teaching & Learning.
By Deb Perry & Heidi Fridriksson
CEETL lead developers and course facilitators
Resilient Course Design first entered our teaching conversations in spring 2020, when we moved to remote instruction and discovered that our courses needed to be durable enough to manage great disruption, and flexible enough to accommodate the challenges that students were facing while trying to learn during the onset of a global pandemic. Since then, our ideas about resilient course design have continued to evolve along with the ongoing uncertainties.
Earlier discussions around how to help students continue their education while dealing with the challenges of the pandemic encouraged student flexibility and choice, while discussions around how to center our students' own needs and lived experience during periods of social violence encouraged fostering empathy by starting from a place of trust. However, these original discussions didn't always take into account the extra workload that resilient and flexible teaching created for faculty who were also experiencing a global pandemic.
Now, as we open our campus this fall semester, we are bringing with us the lessons learned from teaching during a pandemic. When we think about resilient course design today, we still think about the importance of flexibility (for everyone), but we also think about the implications of this flexibility for faculty. One of our key concerns as we carry this conversation forward is: How can we make resilient course design become more manageable and sustainable for faculty?
The great news is you've probably already done much of this work during remote teaching. Now it's time to build on what you've already built. During remote teaching, you developed a strong, asynchronous backbone for your courses. Now, you can build on that asynchronous backbone and it will support your course in any mode.
Though we have entered more hopeful times, we are still dealing with crisis and its aftermath. Even students who haven't been directly affected by circumstances like illness or job loss have experienced significant stress and sometimes trauma.
In her article Leveraging the Neuroscience of Now, Mays Imad asks "What does this pandemic reality mean for students' ability to learn? How can we teach to the lonely, the anxious and the fearful?" She also asks us to "consider how racialized communities may experience trauma more severely due the impact of intergenerational traumas and ongoing oppression and marginalization."
This can sometimes feel like a lot to hold, but designing our courses with flexibility in mind so that students have multiple pathways to succeed is one thing we can do as educators to support these students.
Giving our students some control of their learning experience becomes especially important when we're all experiencing and recovering from such a significant loss of control in our own day-to-day lives. (Tucker, 2021; Universally Designing in Universal Chaos).
Here are some ideas for designing for flexibility:
Build in a catch-up week(s).
Share decision making with your students on some elements of the course, like collaborative class norms and disruption plans and co-created assignments.
Adopt flexible policies that can allow students a pathway to succeed when their lives are interrupted by a crisis, such as a transparent policy on no-questions-asked deadline exceptions.
Create assignments that allow students to choose what they're learning and how they will demonstrate their learning.
As SF State faculty, we know our faculty are deeply invested in their students' success and regularly go above and beyond to support them in achieving it. Over the last year, this effort has become increasingly intense due to the impact of the pandemic. The invisible emotional labor of checking in with students each week, helping each individual student stay on track, and holding space for whatever they're going through can be too much for one instructor to manage alone.
So, how do we develop our courses to create more cues of social inclusion, kindness, and belonging and to empower our students to be active participants in our learning communities? Whatever the mode, the instructor cannot be the sole person in a learning community tending to emotional presence. We have to find ways to support each other.
Here are some strategies for fostering peer-to-peer connection and support:
Use class time to hold space for check-ins.
Assign collaborative note-taking for shared sense-making.
Scaffold is a way for students to lead and support each other.
Share on-campus resources.
Helpful Resources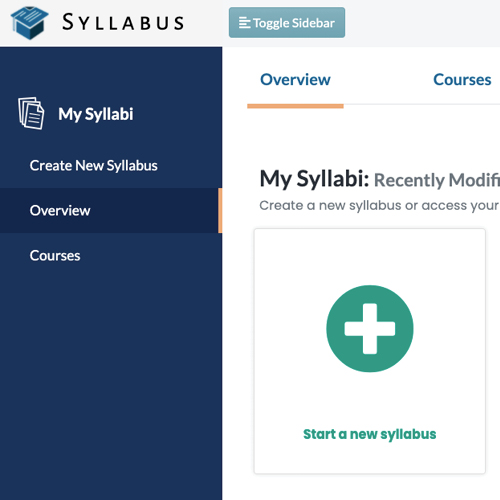 Academic Technology's Syllabus tool allows faculty and academic office coordinators to build and manage class syllabi.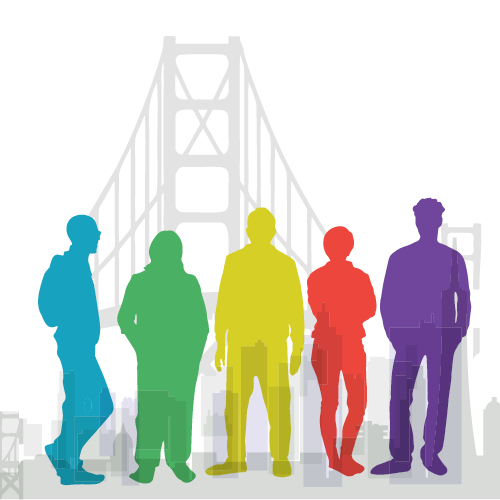 Important information about classroom safety and health and important steps for returning to campus, teaching support and vaccination requirements.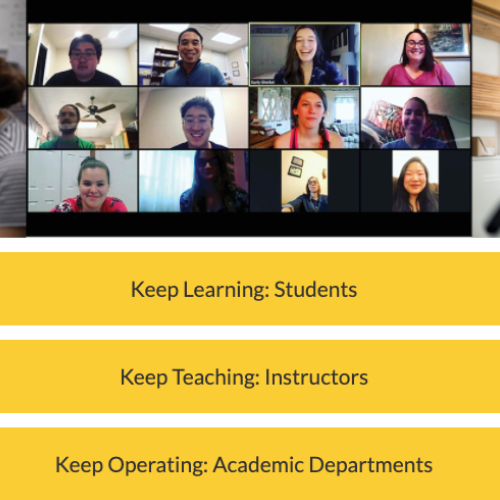 Adapting and responding to a number of unexpected events. The Instructional Continuity website has many resources and information to help you keep teaching.   
Featured Offerings
Open for ongoing self-enrollment now! These fully online, self-paced and asynchronous courses offer time-saving resources, easy-to-use teaching strategies and collegial discussions to support your teaching during this transitional year.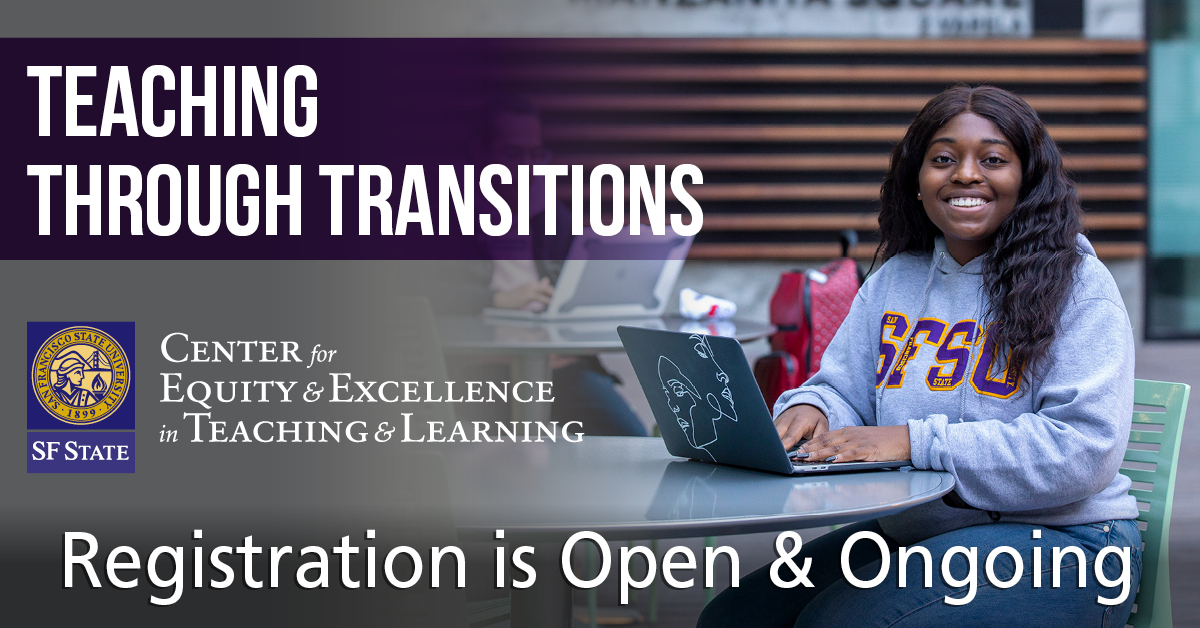 Leverage your asynchronous course backbone to create flexible, manageable and disruption-proof courses in any learning mode.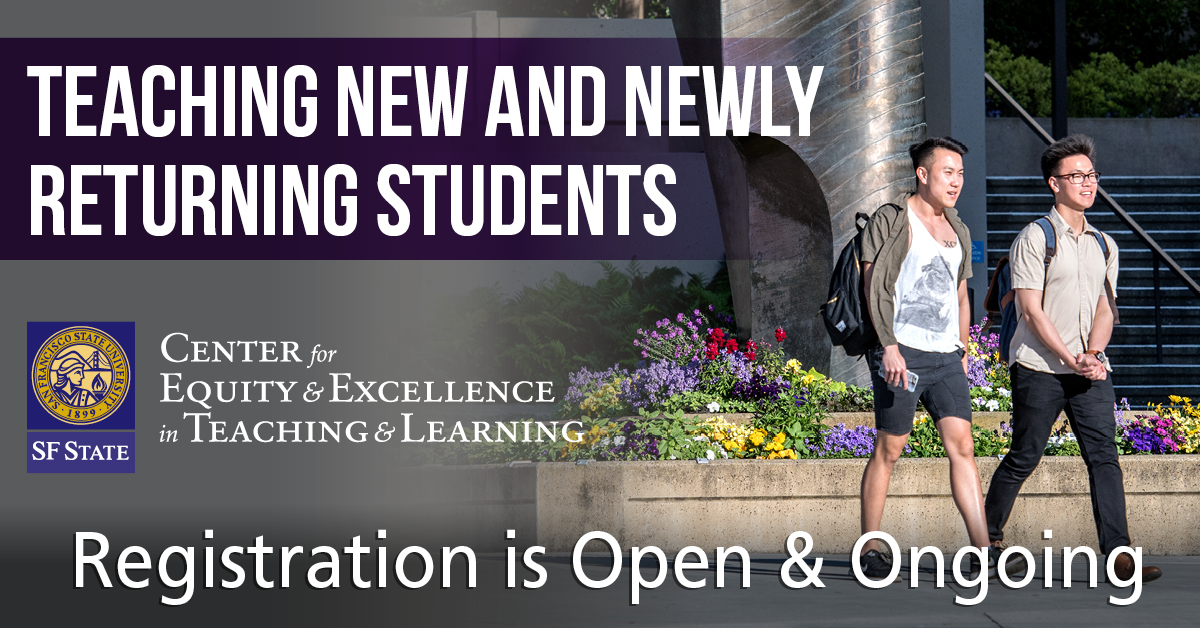 Promote inclusion, belonging, persistence and academic success for all of our new and newly returning students.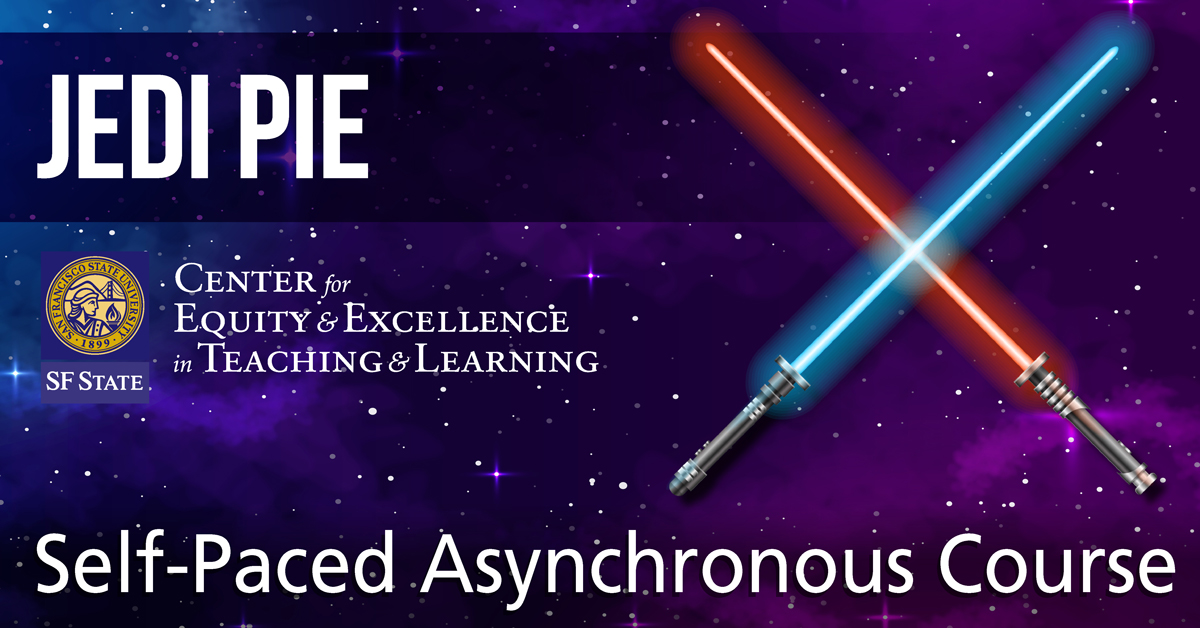 Apply anti-racist Pedagogies for Inclusive Excellence (PIE) to support Justice, Equity, Diversity and Inclusion (JEDI) online and hybrid teaching.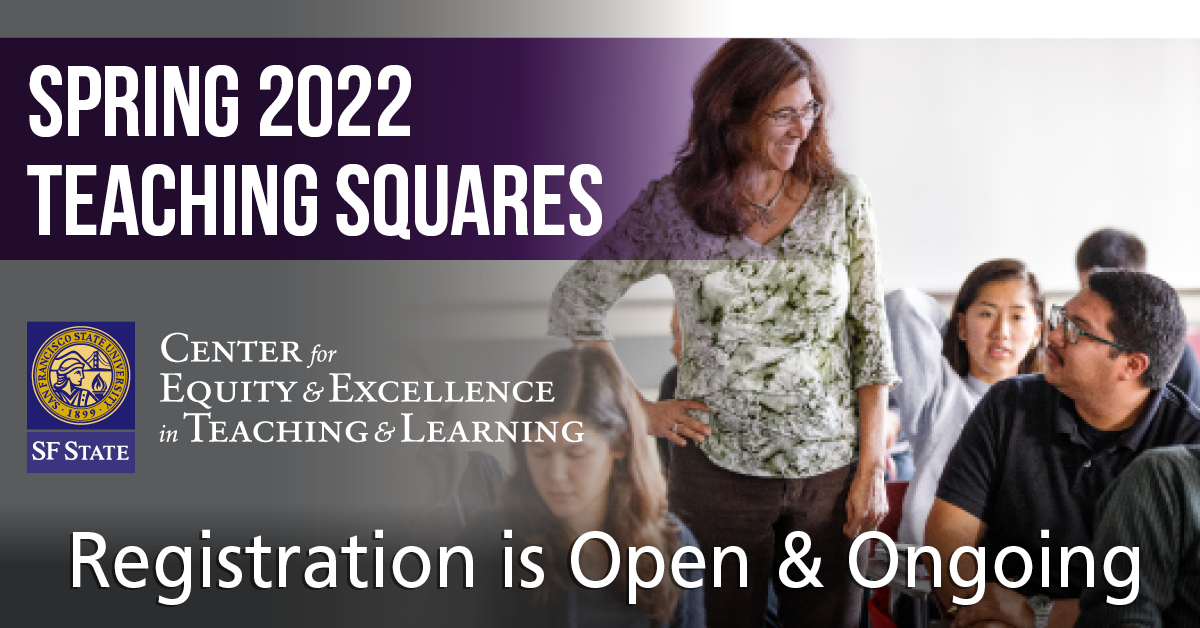 Join three (or four) faculty colleagues throughout the semester to support each other and celebrate best practices for teaching and learning.  
Announcements: New Websites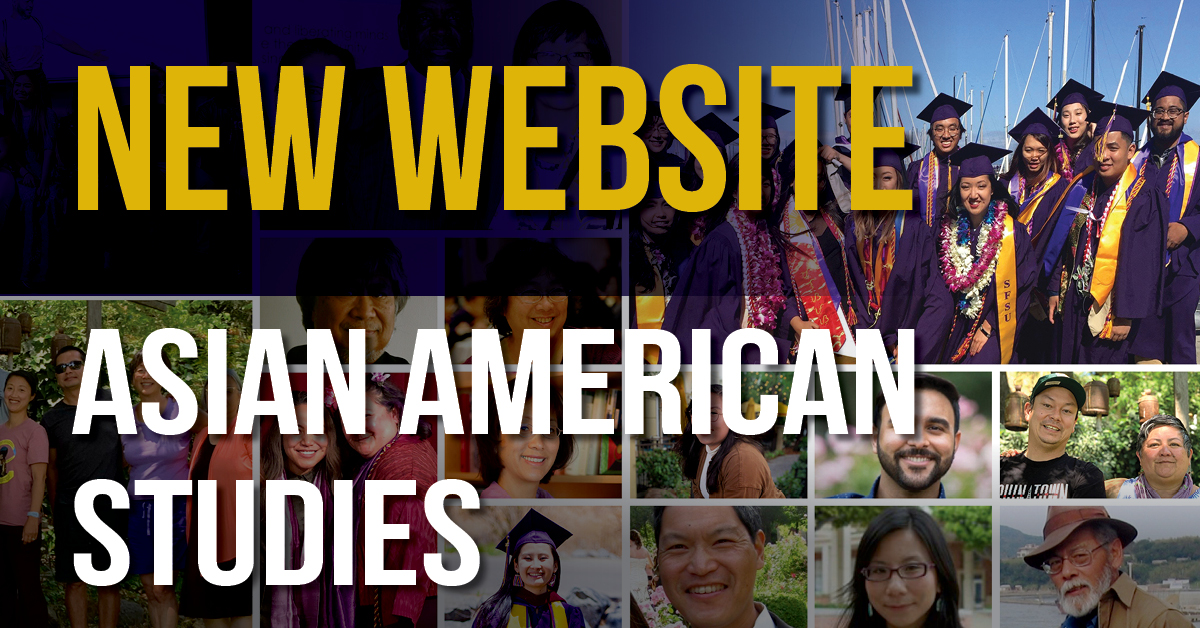 CEETL partnered with AAS to develop a model inclusive and easy-to-navigate academic department website that highlights the rich programs and offerings for current and future students.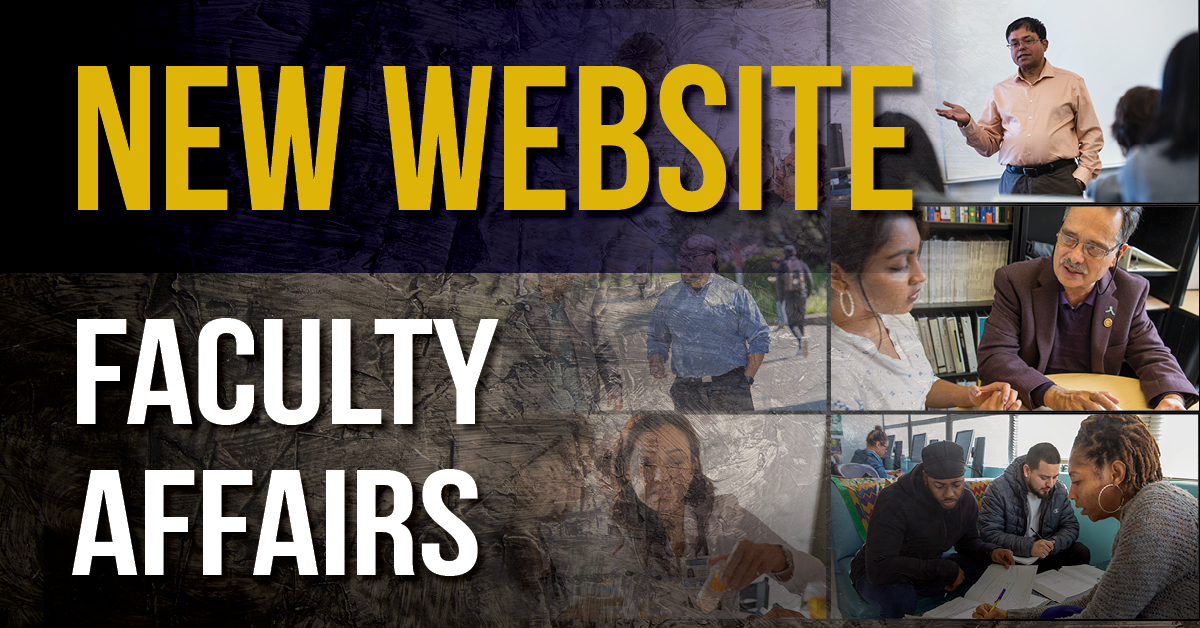 Faculty Affairs is your centralized resource center for all faculty-related programs and support services at SF State.
Special Feature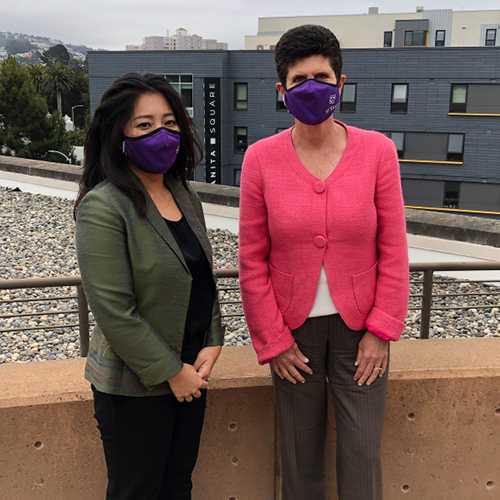 (Left) Chief of Staff Noriko Lim-Tepper, (Right) President Lynn Mahoney
Anti-Racism Informs Campus Return 
In this Q/A, Chief of Staff Noriko Lim-Tepper and President Lynn Mahoney discuss, among other things, the past year and the ways anti-racism is informing the campus' phased return for Fall 2021.
1. How have the two of you worked together and built campus partnerships to achieve the goal of SF State becoming an anti-racist university?
President Mahoney: A commitment to anti-racism has been woven into the DNA of SF State for decades. We need to make sure that this commitment moves toward action and is owned by all of us. Last year, in the wake of George Floyd's murder, the University moved beyond attestations of support to a commitment to action exemplified by the Black Lives Matter at SF State initiative. Leadership and support from the president are critical, and I have been very grateful for Noriko's coordination of this work with Fred Smith, AVP for Equity & Community Inclusion. As the progress report confirms, working together, across all units, students, faculty, staff and administrators can ensure that we move from words to action to results.
COS Lim-Tepper: I'm fortunate to have the opportunity to learn and work alongside President Mahoney. She encourages me to be a fierce advocate for our campus and fosters an environment that stimulates innovative thinking. We embrace collaboration with the communities we serve, and I'm happy to see relationships with our students, faculty and staff flourish. I have no doubt that we will continue to build on what we have created to be an anti-racist university.
2. What is one image that captures your feeling about the past year in relation to our work toward anti-racism as a campus community?
COS Lim-Tepper: The image that I have is very personal. It's a photo taken in 1979 and it's of the multiple generations of family members I have in Peru. I found the photo while sheltering in place. It reminded me of the complex diaspora of my heritage, and it put things into perspective during the pandemic. We all bring our own lenses to our roles, which makes the University a rich place to learn. The work toward an anti-racist university starts by encouraging one another to bring our authentic self to SF State and utilize our lived experiences to create policies that lead to an equitable campus community.
President Mahoney: There is the well-known image used in equity education of three people at a ball game whose vision is obscured by a fence. We used to believe that equity meant giving each an appropriately sized box to stand on to clear the fence. Recently, I saw the image revised — we must remove the fence. For SF State, the fence is any of the barriers we may have placed in the way of the success of our BIPOC students and colleagues.
3. What are some ways that anti-racism, especially anti-racist pedagogy, inform the "campus return" framework or process?
President Mahoney: Two of the most inspiring things I saw last year were the number of faculty who have availed themselves of CEETL's professional development, especially JEDI PIE, and how people used Zoom to gather large numbers of staff, faculty and students in support of AAPI communities. I think our phased-in return to in-person instruction/work provides us all a real opportunity to pause and take what we have learned the last year and integrate it into what we do physically on campus, as well as seeing how we can continue to use online tools to reach more people and create communities.
COS Lim-Tepper: I'm hopeful that utilizing the fall as a transitional semester, we will be able to test new processes to address structural inequities on our campus. In March 2020, the University did the unimaginable — moving most of its operations to virtual modalities while continuing to provide services – showing us we can do things differently. In planning for fall, we looked into the structure of the University to see how we could modify operations to alleviate stress on faculty, staff and students.
4. What areas do we need to work on the most to become an anti-racist/JEDI university?
President Mahoney: First, embrace and own that we need to change. At a recent retreat, a speaker talked about denial as an obstacle to change. Second, take a critical eye to all we do — interrogate our policies and practices to see how they may be barriers to equity and then work together to change them. This has to be intentional and continuous.
COS Lim-Tepper: We are fortunate to have passionate faculty, staff and students who are courageous and utilize their voices to combat racism. Unfortunately, racism never gets tired. As individuals, we need a moment to reflect. Having the ability to rest when needed and resume efforts is important. Mental health and personal wellbeing are essential to tackling big issues like these.
5. What is one of the harder things you personally learned over the past year?
President Mahoney: How much work remains to be done to achieve our anti-racist goals. While I have found national events and the popularization of white supremacist rhetoric and politics so horribly tragic, the fact remains that even progressive communities have much work to be done.
COS Lim-Tepper: I learned to trust my professional experience. Having supportive colleagues was key. I hope each student, faculty and staff member knows that they belong and their opinion matters. Each person is critical to the University's success.
6. What are you most excited about in your personal anti-racist practice?
COS Lim-Tepper: I'm excited to continue working with our students on these initiatives. Working with students is always been the highlight of my year. Their passion and conviction are inspiring.
President Mahoney: I am getting ready to teach a U.S. history GE course, and I realize how much I have learned in my two years at SF State. I took a critical eye to what I have taught in the past, reached out to colleagues in Ethnic Studies and History and have made some important changes in the class, especially by including more readings written by BIPOC scholars and writers and more inclusive pedagogies. One of the benefits of Zoom has been my ability to attend more events. I had a chance to see some of our faculty in action at the annual Asian American Studies conference and learned a lot about anti-racist teaching. It was very inspiring!
7. What anti-racism initiatives can we look forward to seeing implemented over the next five years?
President Mahoney: We will continue to focus on action — what can we do together to better achieve our goals? We will also revisit surveying the campus about climate issues. And as soon as we settle into the fall semester, we will launch a University Strategic Planning process that will focus on including as many voices as possible. I have trouble imagining that at SF State, anti-racism and inclusive excellence won't be one of our strategic pillars!
COS Lim-Tepper: Agreed. I believe this work and action will yield positive results for all our students and create a model for a more safe and welcoming campus community.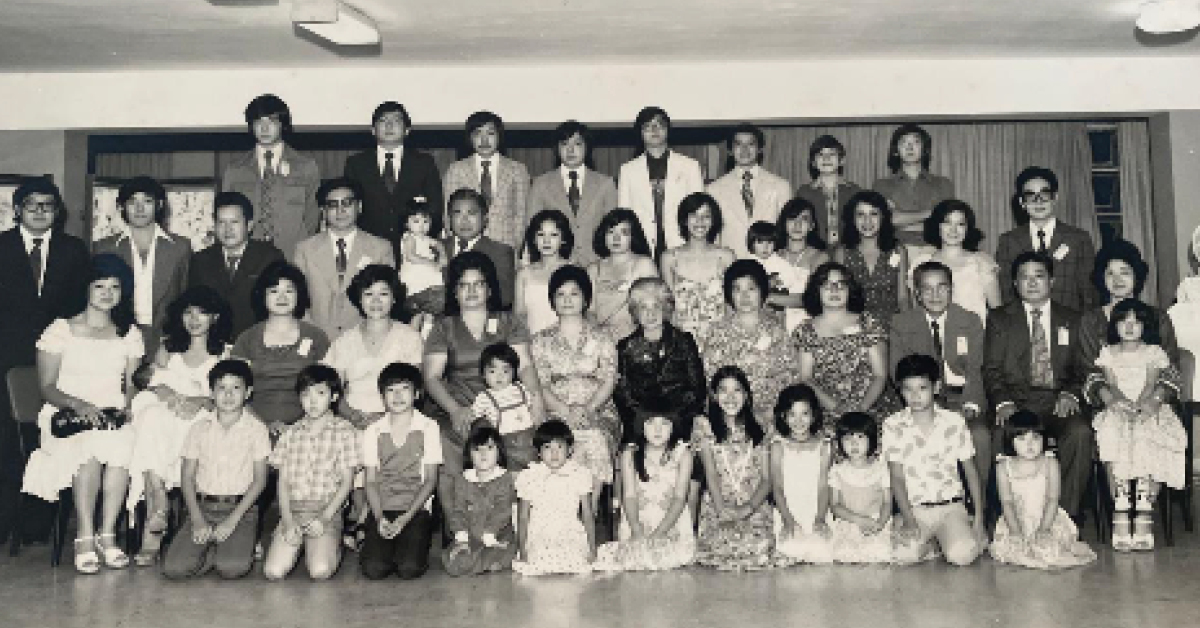 A photo of multiple generations of family members of Noriko Lim-Tepper in Peru, 1979. (Courtesy of Noriko Lim-Tepper)
Staff: Partners in Inclusivity
Staff support student success in ways that faculty often do not have the opportunity to see. This feature focuses on staff as partners in creating an inclusive environment in which our students feel that they belong.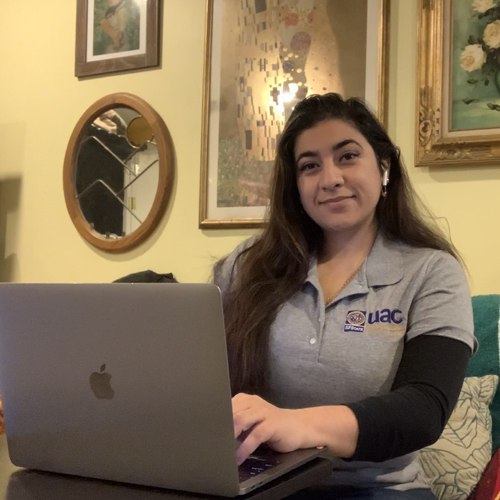 Bibiana Arriola
Lead Academic Advisor, Undergraduate Advising Center
'Community Begins with Us'
Like many students at SF State, I am a first-generation college student and a daughter of immigrants. It's a familiar story, one with high expectations of those that follow the paths of ancestors who struggled for our current privileges. My grandmother made it to second grade, my mother to high school — and I?
The possibilities felt endless, but weighed heavily — and always with the question, "am I doing enough for what they sacrificed for me?" Even once I landed into the university of my dreams, I was still very unsure about my purpose. I graduated, worked with kids for a while in non-profits, and eventually went back to school to do counseling. 
Working at SF State, I could empower students like myself, who ask the same questions that I once did — and who are also uncertain of their path. Even if I don't have all the answers, I could help them with my understanding and support. I believed that made them a bit braver in challenging times. 
Supporting belonging and inclusiveness requires intention. Community begins with us, and in our collaborations with students as their academic advisors, we not only provide comprehensive support, we also create an environment of belonging.
Partners in Teaching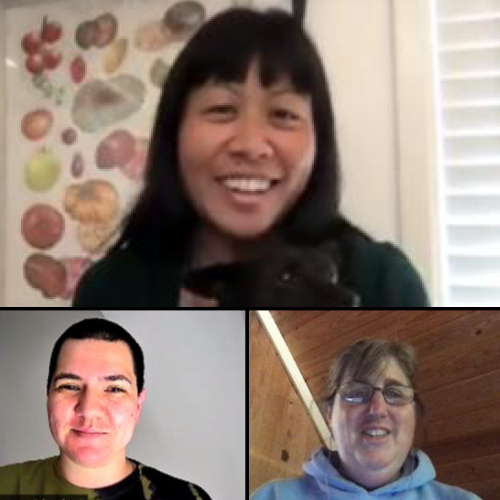 Center for Science and Mathematics Education (CSME)
CSME Kicks off Fall Semester With 'Community Learning Event: Anti-Racism in STEM Teaching at SFSU'
By Jamie Chan, Program Director, CSME, Doctoral Student Educational Leadership; Lea McGeever, Cell and Molecular Biology M.S. Graduate Student; and Kimberly Seashore, Assistant Professor, Department of Mathematics  
At the Center for Science and Mathematics Education (CSME), we recognize that the trauma of racism is ongoing and continually renewed. Statements of support and acknowledgment, while important, are only a small step. Ongoing commitment to actions and to listening to each other is where the real work lies. As we continue to grapple with racism in our campus community, the center works to create meaningful opportunities to actualize our commitments for anti-racist STEM teaching.
CSME is a collaboration between the College of Science and Engineering and the Graduate College of Education and is composed of faculty and staff and students from across our two colleges.  
The program is led by a cross-disciplinary team, including Dr. Kimberly Seashore, assistant professor, Department of Mathematics, Lea Mcgeever, Graduate Student, Department of Biology with CSME's operations director and Ed.D. Educational Leadership doctoral candidate, Jamie Marie Chan (陳燕燕).  Lea and Jamie serve on the current CoSE Antiracist Task Force. ​​The task force was developed to create a strategic plan to ensure that CoSE steadfastly and successfully pursues its mission to create an anti-racist culture and build an inclusive community throughout the College. 
It is our program's intention to deepen our collective understanding of racism in STEM learning environments and develop action plans for mitigating these effects on our BIPOC student populations.
On Friday, August 27, 2021, we held our first event of the Fall semester: 'Community Learning Event: Anti-Racism in STEM Teaching at SFSU.' The event was a half-day of discussions and learning to develop individual and collective plans for anti-racist STEM teaching in the 2021-2022 school year. The keynote speaker was Dr. Ebony Omotola McGee, whose work centers around the role of racialized biases in science, technology, engineering, and mathematics (STEM) that influence high achieving historically marginalized students' graduate and career trajectories, particularly their interest in college faculty positions. This event was a reflection of our personal and professional commitment to our campus community and our desire to make change within STEM teaching and learning for all. 
It is our program's intention to deepen our collective understanding of racism in STEM learning environments and develop action plans for mitigating these effects on our BIPOC student populations. 
We encourage you to frequently visit our website and  Twitter and Instagram accounts to keep up to date with our program's latest information, resources and events.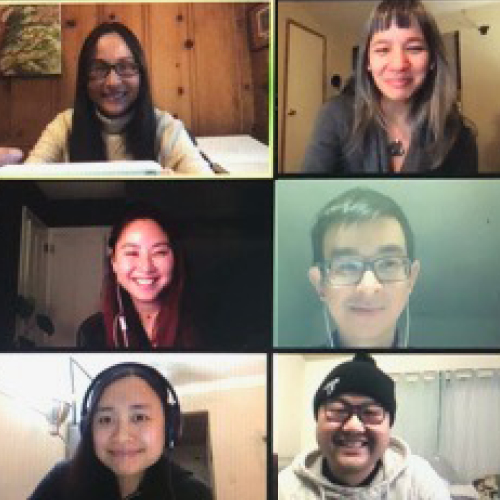 By Isabelle Pelaud, Professor, Asian American Studies; Director, DVAN
1. How can you describe DVAN@SFSU in one or two sentences?
DVAN@SFSU exposes students to diasporic Vietnamese American culture through its numerous educational, scholarship and mentorship programs. In particular, DVAN@SFSU places special emphasis on literary-cultural productions both within and outside of the United States.
2. Why is DVAN@SFSU important and revolutionary?
DVAN@SFSU puts theory into practice. In response to scholarship that relegates Vietnamese American culture as marginal and typecasts Vietnamese refugees and immigrants as voiceless subjects to be rescued, DVAN@SFSU creates activities and opportunities for students to fight such predetermined notions and take an active role in educating the larger public about the complexities of Vietnamese American culture.
3. What is your personal passion for teaching Vietnamese American literary and cultural studies?
I am passionate about fighting racism because I was victim to it across both France and the United States, therefore understanding the similar but also distinct ways in which race and gender operate across borders. To think through and around these dynamics, I grew up reading poetry and novels as a mode of escape, critique and practice. However, unfortunately, none of the main characters from the books I read and admired were people who looked or sounded like me. I would have been more confident if there had been characters with whom I could identify. Students who can see and recognize themselves in literature, art and films are much better off, hence the creation of DVAN@SFSU, as they are given cultural representations to not only emulate but also to diverge from if they so choose.
4. What can colleagues at SFSU and beyond do to support this project, and how can they become affiliate faculty? 
Faculty who would like to be affiliated with this project can write me at ipelaud@sfsu.edu. Community members can support by donating here. DVAN and its initiative at SF State are grateful to the generosity of community members who have been crucial in launching the Kieu Chinh Scholarship, which will open in Fall 2021 to support students who wish to support the community through immersion in Vietnamese American arts and culture.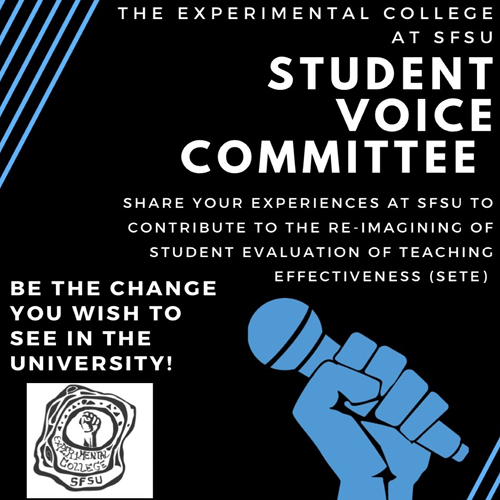 SF State's Experimental College
Students Give Voice to SETE Questions
By Montana Stearns-Ayster, ExCo Teacher; ExCo Student Assistant; Student, Social and Cultural Anthropology  
Hello! My name is Montana and I'm facilitating the Student Voice Committee ExCo course Fall semester! Through this course, with the help of the wonderful faculty members from the Teaching Effectiveness Assessment (TEA) Task Force, including co-chairs Wei Ming Dariotis and Brad Erickson, we will work to completely re-imagine the Student Evaluation of Teacher Effectiveness (SETE). If you don't know what this is, it's the survey that's given to each student at the end of the semester to give feedback to their professors and it has A LOT of problems. The survey contains few ways for students to give quality feedback and doesn't give professors the optimal chance to learn from this feedback! What's also interesting about this survey is that it hasn't been updated in over 30 years. 30 YEARS!! The Student Voice Committee ExCo course is aimed at advising the TEA Task Force and the Academic Senate to create a new SETE to reflect what students need out of their learning experience and to give professors the opportunity to grow their teaching strategies. The course will include weekly focus groups where I will facilitate students to share their experiences with education, their learning styles and how they can get the most out of the University. This gives learners the unique opportunity to have a strong role within their education and to give meaningful feedback that professors can actively use. We think these changes to the SETE will have an immensely positive influence on SF State and hopefully will lead the way for more education-based student activism to come!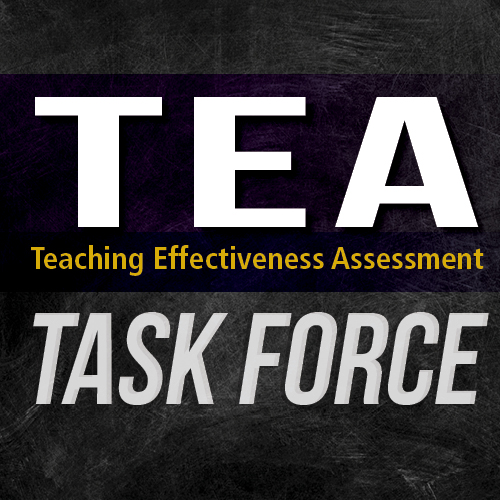 TEA Task Force
Departments Pilot New & Self Peer Observation Tool  
By Brad Erickson, Lecturer Faculty, Humanities & Liberal Studies
This Fall, SF State departments and schools are invited to participate in a pilot of a new Self and Peer Observation Tool (SPOT) to support teaching effectiveness. Although it is in draft form (pending the outcome of this pilot), the SPOT may be used to satisfy current requirements for the peer evaluation of tenure-line or lecturer faculty. 
The SPOT identifies five teaching areas that have been shown to support student success, especially for BIPOC and first generation students, as verified by an extensive literature review conducted within CEETL and sponsored by the CSU Quality Learning and Teaching Initiative. For each of these five teaching areas, the SPOT provides direct links to resources within the CEETL Online Teaching Lab (OTL) and the Justice, Equity, Diversity and Inclusion (JEDI) Pedagogies for Inclusive Excellence (PIE) Institute, among other offerings. Faculty who used the SPOT as an optional formative assessment component in their Spring 2021 Faculty Teaching Squares generally reported positive experiences.
A SPOT of TEA:  The SPOT fits into a proposed new system under development by the TEA Task Force that includes a triangle of Self, Peer, and Student perspectives. The purpose is to support teaching effectiveness within an anti-oppressive framework that focuses on development for the purposes of improving student learning and faculty teaching experiences. This framework seeks to support rather than manage faculty labor.
Purpose of the SPOT Pilot: The Fall 2021 SPOT Pilot provides a formal alternative to current peer observation models — and will provide feedback to the TEA Task Force on the experience of using the SPOT in order to plan a wider pilot in the Spring 2022 semester.
FAQs
Who can participate?
Any department, school, or program may opt to participate with at least two pairs of faculty.
Individual faculty (within departments that have opted to participate) may opt-in or opt-out from using the new tool.
Departments may opt to use both their existing peer evaluation tool and the new pilot tool side-by-side for the purpose of comparison and reflection on the evaluation process.
Can individual faculty, rather than departments, schools, or programs participate?
At this time, the TEA Task Force is looking for departments, schools or programs that have at least two pairs of faculty willing to use the SPOT this fall. 
In Memoriam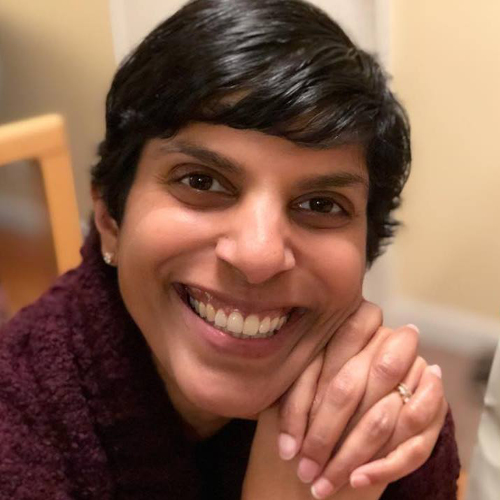 Dr. Anantha Sudhakar passed away on August 11, 2021, surrounded by her family. She is deeply missed.
Dr. Sudhakar received the Spring 2021 Emerita/Emeritus honor.
We are deeply grateful for Dr. Sudhakar's many years of hard work, deep commitment and extraordinary dedication to social justice and the education of undergraduate and graduate students. She embodied the best qualities and values of Asian American Studies and Ethnic Studies.
Dr. Sudhakar joined the Asian American Studies Department and San Francisco State University in 2012, and was promoted to Associate Professor in 2019. She served as Assistant Dean of the College of Ethnic Studies until her retirement in 2021. She was known for her gifted teaching and mentorship to students, and for her valued leadership and advocacy with the faculty and administration for enhanced resources and inclusion of Asian Americans at all levels.
Closing the Circle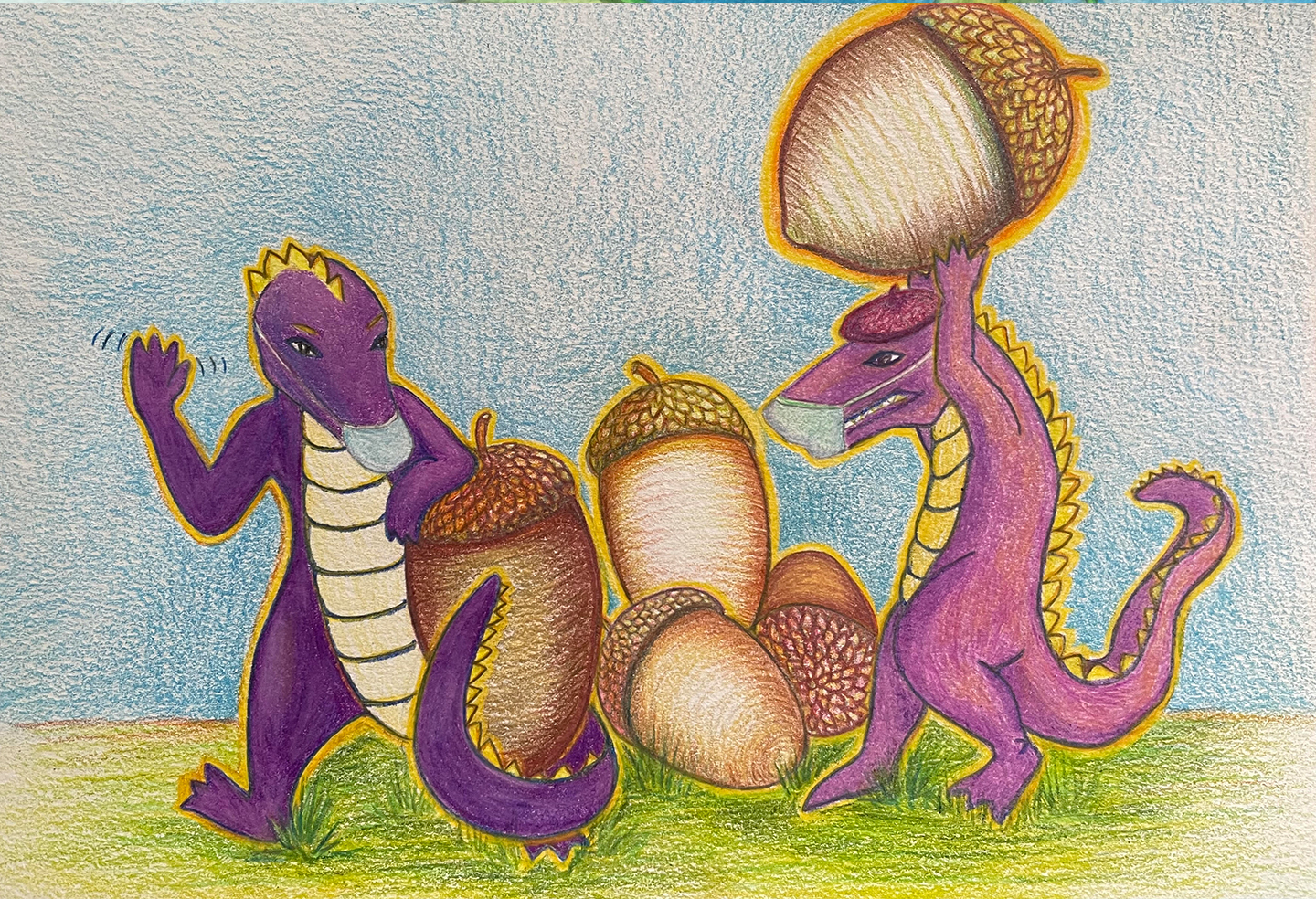 By Wei Ming Dariotis, Faculty Director, CEETL; Professor, Asian American Studies Department; Affiliate Faculty, Educational Leadership Doctoral Program 
Gathering Acorns: Transformative Teaching Through Transitions
As I consider what it will be like to return to campus this fall, I think about the many in our community who survived COVID-19, as well as those we lost and the many extended families and community members taken by the pandemic. And I think about how we also tried to make sense of an increase in visible white supremacy and racism that had many wondering how much worse it could get. As educators, how do we turn this trauma into transformative teaching through unsettling transition?
Returning
Everything changed for everyone all at once.
We have all been fighting for our lives; we have all been embattled. At the same time, we have been grieving while living tightly with our families while trying to do our jobs so that our students would not lose a year of their education. We have been teaching through daily transitions as our world shifted around us. Our reality moved in ways that felt like the earth and the sky were fracturing while we watched them.
How do we make sense of this past year? How do we "return" to a world that is forever changed as much by COVID as it is by our own decisions to act or not to take action? How do we teach through transitions that are moving but not ending?
Each Action Matters
We learned that everything we do has a profound impact on those around us. "Herd immunity" taught us that we would survive and thrive together or not at all. We are dependent on others for our lives in a way that most of us have never realized before COVID. The pandemics of racism and white supremacy taught us the same lesson in different ways. Fear and suspicion of those around us have become part of the way we now move and even breathe, just as unity in our diverse communities has become even more critical, more life-and-death.
Growing up in San Francisco, I believed myself to be surrounded by like-minded progressives who sought social justice. As a youth, I was mildly disillusioned, but I learned this year to actually be afraid for my life and the lives of those I love. And I also learned exactly why I need to let go of that fear in order to reach for hope and joy in every moment. 
Gathering Acorns
Ohlone peoples have traditionally harvested acorns as an important food across the Bay Area. Acorns taste bitter until they have been processed by pounding and leeching in moving water for several days. Then, they can be dried, powdered and turned into flour. This past year still tastes bitter, and yet there is also nourishment to be drawn from it. Let us run the living stream of our collective passion for transformative teaching over this bitterness until we make it into something that makes us stronger. Let us transform this year — through our teaching — into something that will help us together make a better future.  
This issue of CEETL Circles features stories beyond survival: You will hear from our partners in teaching; Chief of Staff Noriko Lim-Tepper in conversation with President Lynn Mahoney; we remember Dr. Anantha Sudhakar, Faculty Emerita of Asian American Studies; and we spotlight our staff partners in inclusivity and latest CEETL offerings.